Indoor Hat Tournament - 2/18 Indoor Hat @ Golden Goal (Individual or Pair signups) Ultimate · Any All Levels
Limited Spots
MonTueWedThuFriSatSun 7:00pm to 11:55pm
Free Agent Fees

Early Bird

$15.00

Regular

$20.00
Our next Indoor Hat tournaments are coming right up! This facility does have walls around the field of play. Come on out and try out the new field style, meet potential indoor league teammates, and get amped up for all the indoor this Winter.
We will Also be hosting indoor tournaments at Golden Goal on 1/28 and at Foothills on Wed 2/8.
Tournament Details below!

We will be running leagues and tournaments on Wednesday evenings at Foothills from October-Early April.
Upcoming: Masters League (30/33+) Begins Mid Feb, Mixed League Begins Early March.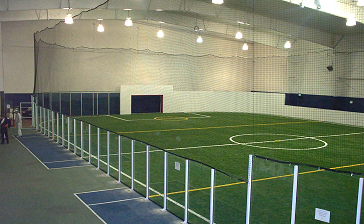 The Indoor Tournaments are Back, and better than ever!
This tournament is at GOLDEN GOAL, not Foothills!
The tournament will be on Saturday. CHECK IN for unregistered players (if allowed) from 6:30-6:45, Rules Meeting at 6:45, Games Start at 7pm SHARP. Games End around midnight.

IMPORTANT INFO:
1. You can (and should) now pre-register online on the CoreUltimate.org website, under the tournament section.
a. Pre-registration GUARANTEES your spot
b. Pre-registration is $20.
c. Pre-registration will be open until no later than 5PM the day of the tournament.
2. We will have a cap of 80 players per tournament. If 80 people have pre-registered, no 'day-of/walk-in' registrations will be accepted.
3. If we have less than 80 players (which will be announced on Facebook at facebook.com/denverultimate), you may 'walk-in' register at the event.
4. 'Day of/Walk-in' registration will be $25, unless you bring a snack (food or drink) to share.
5. I will provide some snacks each week, but I encourage everyone to bring something to share.
6. Use the 'Partner Name' Field to request baggage. Your partner must reciprocate using your name. Groups of more than 2 will be disregarded.
7. The tournament start time may vary slightly tournament to tournament, but will always be announced in advance.
8. The dates for this years Winter Ultimate will be: (More dates may be added.)

Indoor Hat Tournament 1/28 @ Golden Goal
Indoor Hat Tournament 2/8 @ Foothills
Indoor Masters (30/33+) League - 2/15-3/1 @Foothills
Indoor Hat Tournament 2/18 @ Golden Goal
Indoor League (Division TBD) 3/8-4/5 @Foothills -

PLEASE MAKE SURE YOU SIGN UP FOR THE RIGHT ONE
9. Under 18 with parental consent. Please contact us for a waiver.
10. Some of the tournaments will allow baggage for pre-registrants - dates TBD