Register
Early Winter 2023 - Wednesday Indoor 5v5 Draft League - MASTERS (30f/33m+) Division - Session 4 Ultimate · Any All Levels
Limited Spots
MonTue
Wed
ThuFriSatSun
7:30pm to 10:30pm
5v5 MASTERS, Sub on the Fly, Continuous Play
Free Agent Fees

Early Bird

$30.00

Regular

$35.00
Our Indoor League is back for Season 4! Our new venue is at Foothills Sports Arena, an awesome, well maintained facility with a full size indoor soccer field. Details Below!
Season 4 is for Masters Age+ Players (30y+ FM, 33y+ MM) - Including if you turn that age this year!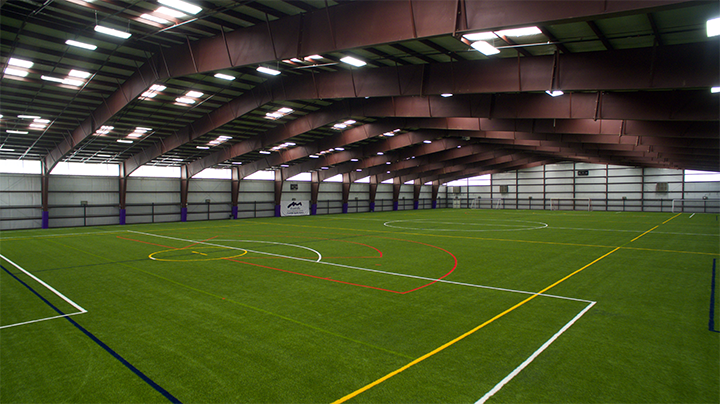 Details:
Location is Foothills Sports Arena (Right next to the DSUL fields)
Cost: $30 Early Bird (

through 1/30), $35 afterwards.

There will be 3

weeks

of play including a tournament, all on

Wednesday evenings

.
Games are played by teams of 5 on the field, max team size of 12.
Approximate Field size:

8 yard end-zones, field dimensions of 45 yards long (endzone inclusive) by 20 yards wide.

One pull to start the game. Roller pulls are not allowed, and pulls should land in bounds. If the disc lands or rolls out of bounds on the pull, the receiving team gets the disc at half field to start.

Flip a disc (or two) to determine who will receive the pull.

A

point cannot be scored on a throw from one end zone to the other, either from a turnover or a score. If thrown and completed from end zone to end zone, the player with the disc retains possession, moves it to the front of the end-zone, and resumes play with a ground tap.
Two short cones are set up on one sideline to indicate the substitution zone for both teams.

Players may change on-the-fly during a point. Substitutions are to be made by tagging a teammate while you are both between the two cones marking the substitution zone.

There is no stoppage after a point. Upon acknowledging the point, the receiving player places the disc on the ground where the point was scored, and the opposing team gains possession immediately. It is not necessary to wait for the opposing defense to be ready

Games will start at or after 7:30pm, end no later than 10:40pm - You will play three 17-20 minute games of continuous play. You will typically play all three games in a 90 minute window each night (e.g. 7-8:30 or 7:45-9:15 or 8:45-10:15

) - you will generally NOT have multiple byes, and the schedule will be posted in advance. You are welcome to arrive/leave late if other teams need pickups/subs.

Each team will play three 17 minute games, 20 minute rounds, no timeouts or clock stoppages (except injury timeouts)
You may baggage with one other player, or, if one of your group members is Female matching, you may have a group of 3 - use the

SMALL GROUP

field on the registration field. If you forget or make a mistake - email us. Groups that don't follow these rules will be disregarded.
Anticipated Winter Schedule:
Indoor Hat Tournamet 1/28 @ Golden Goal
Indoor Hat Tournament 2/8 @ Foothills

Indoor Masters (30/33+) League - 2/15-3/1 @Foothills
Indoor Hat Tournament 2/18 @ Golden Goal
Indoor League (Mixed/Flex) 3/8-4/5 @Foothills